Nick Rohe, Vice President
1. What was the organization like before you started EOS® and what has been the biggest impact you have seen with implementing EOS®?
Nick Rohe, Vice President: When we were a smaller company, communication, problem solving, and being on the same page was much easier. We could get everyone in a room and communicate who was accountable for what, why we were doing it, and what were the priorities.
Due to growth and adding people to our leadership team, management teams, and other positions throughout the company, communication become much more difficult. We added a bunch of meetings to try to make sure we were on the same page and hold each other accountable. These meetings now consumed our days and we didn't have much free time to work on higher value activities and solving issues. Also our meetings were a dumping ground for throwing out issues but never resolving them. This resulted in leaving these meetings with more issues on our plates again without much time to resolve them.
With a lot going on and without a clearly defined Accountability Chart, Dan and I would often be confused on who owned what and the team was confused as well. With lots of balls in the air, the two of us would try to split them up and be consistently changing directions based on what was currently happening throughout the organization. There were several other places throughout the organization this was happening as well. Often times between the shared service departments and our business units ultimately there was confusing who ultimately was accountable. This usually led to issues being rolled up and presented to Dan and I. Also, managers of our larger teams had equal accountability in managing the entire team so it was unclear who was ultimately accountable and performing at a high level or underperforming. Also, there would be lots of meetings and emails that would get sent to the entire group because it was unclear who was accountable. The hope was that someone would take charge and own it. Clearly, when multiple people are accountable, no one is.
Dan Thrasher, President: We have seen tremendous growth over the last 10 years, but with growth comes complexity. We have been trying to figure out how to manage that complexity, but it hasn't been easy. Having a shared vision, clear accountability chart, and efficient meetings have had a major impact on our business. We feel more in control and I can feel the momentum building along with the excitement of the team. Our organization feels much more scalable now than ever before.
2. How would you describe your EOS® journey so far?
Nick Rohe, Vice President: I really have enjoyed our EOS® journey so far. It has been nice to have someone from outside the organization to look into our company and ask us challenging questions so we end up in the best spot for our organization.
We have work to do to grow into our new Accountability Chart but it has brought clarity to where we are headed and what needs to happen. This has led to individuals on our team feeling more empowered and able to identify areas where individuals are living up all the way to their roles and responsibilities. This is now clear to these individuals and we are able to walk alongside them to make the improvements necessary and make sure we have the right people in the right seats.
The Level 10 Meetings are helping us to have efficient meetings, be on the same page, and solve issues. Also, the team is starting to use and implement the EOS® tools. These are tools we are going to use in our Leadership Development Trainings with our managers to make sure we have alignment and we are equipping our managers with tools they can use to lead their teams.
Dan Thrasher, President: The EOS® journey is one of action and patience. We are making progress in many areas, but also being patient enough to make sure we are doing things well. It really feels like we are beginning with the end in mind and taking intentional steps toward a better future. Even when we feel like we want to move faster we are able to stay patient because we know the plan we have is sustainable and will produce the desired results over the long term.
3. How has my role as your EOS® Implementer impacted the journey and your team?
Nick Rohe, Vice President: It has been great to have someone from outside the organization to ask us challenging questions and to get us to think about things differently outside of what we have done in the past. Kris isn't afraid to challenge us which in some cases as confirmed that the direction we have been going is the direction we want to continue to go and in other situations has resulted in us needing to change some things up.
Dan Thrasher, President: I appreciate your ability to create healthy debate within our team. You ask good questions and encourage us to draw our own conclusions while pushing us past the status quo. When we leave our meetings it feels like the team is aligned even if we didn't all agree on everything.
Brian Hastings, President & CEO
1. What was the organization like before you started EOS® and what has been the biggest impact you have seen with implementing EOS®?
The University of Nebraska Foundation has had a long history of success. But business growth and increased complexity over the years creates challenges in maintaining good communication across all locations and all teams, ensuring alignment with our vision and long-term goals, and in strengthening our culture.
2. How would you describe your EOS® journey so far?
Our journey is a work-in-progress and has primarily been focused on our leadership team. One of the great things about EOS® is the meeting pulse and a chance to assess progress and re-evaluate priorities on a weekly, quarterly, and annual basis. We try to get better with each cycle.
3. How has my role as your EOS® Implementer impacted the journey and your team?
Kris was helpful in navigating our leadership team through our exploration and orientation to EOS® and then walked us through the implementation process. He helped us tackle challenging issues, improve candor among team members, and adapt to the EOS® model.
Kris has done a fantastic job as our EOS® implementer. He brings a great perspective to our strategic planning because of his own personal business experience. He knows when to challenge us, he knows when someone is holding back and he does a great job bringing out the best solutions from our team. Kris has really helped bring our team together with open, honest discussions about the issues and he really helped keep us focused on our quarterly rocks. The tools he has given us from EOS® have improved the quality of our meetings, elevated the things our executive team focuses on, and aligned responsibility and accountability at the appropriate levels. I highly recommend Kris!
1. What was the organization like before you started EOS® and what has been the biggest impact you have seen with implementing EOS®?
Many factors like:
More organized and focused weekly meetings.
Getting the team outside of the four walls to work on the business not in the business.
Deeper core values and stronger work relationships.
2. How would you describe your EOS® journey so far?
More structured with more goal oriented efforts to move the business forward.
3. How has my role as your EOS® Implementer impacted the journey and your team?
The 3rd Party facilitation is key. It allows for more focused, open, honest conversation. Creating a better outcome for all involved.
James Foxall, President & CEO
If I had a time machine and could go back and do one thing differently since taking over as CEO, it would be to implement Traction®. We historically suffered from too many priorities and a lack of execution. Traction® has not only helped us solve this, it's helped us improve our culture by creating accountability that chased out non-performers and reaffirmed accountable team members that they are doing a great job. Kris has been a phenomenal facilitator, and we have zero intention to try and do this on our own; I believe it's imperative to have a 3rd party pushing us all – me included. We run into a number of shops that say they are "doing Traction", but they are really bastardizing the process by doing such things as adding yellow to their scorecards or not running true L10 meetings. Process only works when it is followed – we are diligent about following the Traction® process and it works!
Kris is engaging and thoughtful, and his guidance sparked a way of interacting that has helped our organization become more productive. We've undergone considerable growth, and Kris has established a structure that is helping us scale up sustainably by instilling accountability. We reassessed our values, created new 1-, 3-, and 10-year plans, and have enhanced our marketing strategy. Kris has helped us become a more finely-tuned group with clear priorities and objectives.
Working with Kris has helped us gain confidence as we implement the EOS® into our business. He does an amazing job facilitating our meetings, keeping us focused, and gaining traction. All of our meetings with him have been rated 9's or 10's from everyone on our management team! In the past, our quarterly planning meetings took twice as long and we accomplished half as much. As Kris helps us with EOS®, we continue to gain clarity and focus in our direction of who we are and where we're headed. He does a great job being flexible in our meetings so we can discuss important things and not be too structured for the sake of being structured, which is exactly what we need. I highly recommend Kris Kluver as EOS® Implementer!
Ioan Fazey, Professor of Social Dimensions of Environmental Change University of Dundee, Scotland
Kris Kluver has been a real pleasure to work with giving me much value. Through the coaching I have been able to keep attention on the things that are important, not just urgent. Kris has pushed me, in a very positive and encouraging way, to focus on high goals and aspirations, while keeping me grounded and providing both excellent advice and encouragement around very practical issues. The coaching has provided very helpful and simple cognitive tools to break out of old habits and patterns and to help balance work and personal aspirations. This has been extremely important for me as a Professor in a University where my work requires me to deal with multiple issues simultaneously and where I am transitioning into a new way of working that gives me greater meaning. Kris has provided a unique balance of advice, encouragement, high aspiration, key tools and grounding in practical issues while also holding me accountable to doing what I need to do to achieve my goals. All this has been critical for the shift I am making towards a new way of operating in an increasingly complex and challenging world. I highly recommend Kris. You will not be disappointed.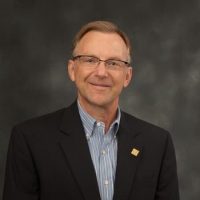 Selection: Our company was ripe for implementing the Entrepreneurial Operating System (EOS®). We were actively looking for growth and viable options regarding our management and operational workflow structures to build scale and efficiency. With many consulting options available, we were fortunate to discover Kris and EOS®. Internally, we had the right passion and understood our direction, but we needed structure and an expert coach to help us put it all together.
A key requirement for us was to partner with a proven professional consultant who possessed extensive first hand Entrepreneurial experience. We did not want a bloated budget or a lot of consultants running amuck in the process. We demanded simplicity. Kris has a unique skill set that fit the bill.
Journey: Our journey has included instruction in using the EOS® tools, which has added the necessary structure for our sometimes chaotic work flow. Kris, and the EOS® process, didn't spend time considering or mulling over theory. There was immediate work to be done and payoffs to be realized. Early in the EOS® onboarding process, we began doing the valuable, high ROI work. The intervals of the initial work help to take the learning directly into practice. Each 30-day session helps to review and reinforce the structure and the EOS® process, while validating the progress and ensuring we maintain momentum.
Facilitation of EOS®: As a former Senior HR Consultant for a fortune 500 company and as a Former Director of Berkshire Hathaway Business Unit, we understand the value of quality development and training. We've seen and experienced the good and the bad. We have a senior management team that is made of smart, licensed electricians who had never been exposed to this sort of training. We realized we needed a system and an implementer that would work well with all of us. Kris provides valuable insight as a committed partner should, guiding us to new ways of embracing, leveraging, and working with the EOS® tools. Facilitation and management of a leadership team isn't always easy. Kris handled our group effortlessly.
EOS® is our roadmap for the future. We look forward to our continued learning and application.
We've owned our business for over 14 years and have tried several different techniques to manage our business and our team. Our industry continues to see more and more competitors and we knew we needed to take it to the next level. EOS® immediately felt like the right system for us. We met Kris almost a year after trying to implement EOS® ourselves without much success and wished we had met him sooner! Kris did an amazing job of quickly bringing our entire team up to speed and lay the fundamental groundwork needed to make the process a success. In a very short period of time, Kris helped our team take great strides as well as accelerate the momentum to propel us to the next level. We are excited to see our vision and management team align so powerfully. Thanks Kris!
Lack of focus/accountability on organizational goals. Everyone has a full-time "day job", focusing all of their energy on individual or departmental goals. As a result, so many great organization-wide ideas never got traction. EOS® puts our focus firmly on organizational priorities and accountabilities.
Maggie Templin, Controller
1. What was the organization like before you started EOS® and what has been the biggest impact you have seen with implementing EOS®?
Before we started EOS® we didn't have a structure that allowed us to prioritize the issues we wanted to solve. EOS® has created focus and accountability around solving the most important issues in our organization.
2. How would you describe your EOS® journey so far?
Our EOS® journey has been customized to accommodate our unique business. When implementing an EOS® tool in it's true form didn't make sense for our organization, we customized the tool to fit our needs. We still struggle with some classic business issues, but we have been able to solve other issues and decrease the negative impact of even more issues.
3. How has my role as your EOS® Implementer impacted the journey and your team?
Your role as the EOS® implementer has forced some hard conversations that might not have happened without you.
4. Is there anything else you would like to share?
Some in our organization love the EOS® process while others don't. The visionaries and Entrepreneurs in our organization feel bogged down by the process, but operations and finance people thrive using the process. Overall, it has had a positive impact on our organization.
Jessica Small, Former Integrator & Managing Director
Custom Blinds & Design has always been a well-run company, but as we grew, we knew we needed a system to organize ourselves around.
When I first read Traction, a light bulb went off. I knew it was what we needed to grow both quickly and smart. We self-implemented for about a year and got fairly far. But having Kris as our Implementer was a game-changer. His outside, 3rd-party perspective along with his expertise in EOS® made him invaluable. We could no longer avoid awkward or tough subjects. We faced things head on, together as a team united with a vision.
It was hard, and you'd be thinking you were doing great but then you'd realize there was so much more to learn. I'd advise thinking of implementing EOS® as a process and Kris as your coach. You don't just need to win a game. You have to keep getting better. You'll constantly look back and be amazed at far you've come…and then you'll do it again! It's an amazing experience, and I'm thankful for Kris's awesome guidance in this process. We've grown in revenue, increased our profit by many percentage points, and are an overall healthier, happier company.
What was the organization like before you started EOS® and what has been the biggest impact you have seen with implementing EOS®? Before the leadership team started to follow EOS® we had meetings that lasted all day. The meetings were a whirlwind of ideas and ways to improve our company but rarely effective for moving forward on real issues. The thing I like best about EOS® as a whole is that it has been a critical part of getting our real issues out in the open. And by getting them out in the open, we are able to address them.
Kris is an inspiration to work with. After my first call with him I felt like I grew into a new paradigm just from hearing the way he runs his business and life. In particular his approach around giving inspired me to give more deeply in my own life and to those I am inspired to give to. He is unique, caring and a powerful force in my life. I am pleased to call him my friend and mentor.
Let's See If We're A Fit:
If you are the CEO of billion-dollar organization or a leadership team looking for a sounding board, or perhaps looking for a Solopreneur speaker, it always comes down to fit. Kris becomes very invested in the success of his clients, as a result, fit is a two-way street. Kris will gladly provide a 30-minute session to discuss your needs, determine fit, identify what success would look and outline next steps. There is no cost for this initial consult and all services after that are guaranteed. You only pay provided you feel you received value. Period.